Mikä on Tpv Comercios?
We help in the day-to-day running of thousands of retail stores, toy stores, gifts and decoration, automating daily tasks of sales, stocks, orders, employees, accounting and reports.
Management of brands, sales, inventories, manufacturers, suppliers, seasons or labels.
Expandable through specific modules so that you pay only for what you need: customer loyalty, digital catalog, import of order items, inventory applications, multi-store, woocommerce for online shops.
Kuka käyttää tuotetta Tpv Comercios?
Glop is the software for retailes that provides all the day-to-day management of your establishment in a single tool.
Missä Tpv Comercios voidaan ottaa käyttöön?
Pilvipohjainen
Paikallinen
---
Saatavilla olevat maat
Espanja
Saatavilla olevat maat
Espanja
Tpv Comercios: videot ja kuvat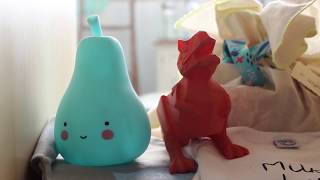 Vertaile tuotetta Tpv Comercios samankaltaisiin tuotteisiin
Tuotteen Tpv Comercios ominaisuudet
Alennusten hallinta
Asiakastilit
CRM
Hinnoittelun hallinta
Inventaarionhallinta
Jälleenmyynnin hallinta
Jälleenmyyntiyrityksiin
Kirjanpidon integrointi
Kosketusnäyttö
Lahjakorttien hallinta
Maksujen käsittely
Myynnin raportit
Ostotilausten hallinta
POS (kassajärjestelmä)
Palautusten hallinta
Palautusten seuranta
Raportointi/analytiikka
Sähköisen liiketoiminnan hallinta
Sähköpostimarkkinointi
Työntekijöiden hallinta
Viivakoodien/lippujen skannaus
Tpv Comercios: Vaihtoehdot