Mikä on BambooHR?
BambooHR looks to be the champion of HR, leadership teams, and employees to create a quality employee and employer experience. BambooHR removes HR complexities with automation and simplified workflows. The tools and analytics let HR professionals stay ahead of every aspect of building culture while curating diverse and demanding workforces. BambooHR is an all-in-one HR platform designed for growing organizations looking to get the most out of their people data and build an exceptional culture.
Kuka käyttää tuotetta BambooHR?
Growing businesses that want to organize their HR data, track applicants, onboard effectively, and utilize reporting for strategic decision-making. BambooHR is an all-in-one HR software solution.
Missä BambooHR voidaan ottaa käyttöön?
Pilvi-, SaaS-, verkkopohjainen, Mac (pöytäkone), Windows (pöytäkone), Android (mobiili), iPhone (mobiili), iPad (mobiili)
Tietoja myyjästä
BambooHR
Paikkakunta: Lindon, USA
Perustettu vuonna 2008
Puhelintuki
Chat
Tietoja myyjästä
BambooHR
Paikkakunta: Lindon, USA
Perustettu vuonna 2008
Puhelintuki
Chat
BambooHR: videot ja kuvat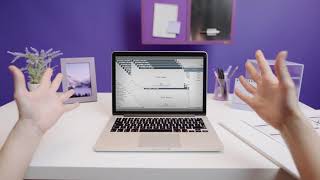 Vertaile tuotetta BambooHR samankaltaisiin tuotteisiin
Tuotteen BambooHR ominaisuudet
360 asteen palaute
Aikaseuranta
Ansioluetteloiden tallennus
Arkistointi ja tiedontallennus
Arviointien hallinta
Arviointikierron seuranta
Automaattinen aikaseuranta
CRM
Ehdokkaiden hallinta
Ehdokkaiden profiilit
Ehdokkaiden seuranta
HIPAA-vaatimustenmukaisuus
Haastattelujen hallinta
Hakijoiden seuranta
Hallintapaneeli
Hälytykset/ilmoitukset
Itsearviointi
Itsepalveluportaali
Joukkoilmoitukset
Kalenterien hallinta
Kellokorttien hallinta
Kolmannen osapuolen integroinnit
Kompensaatioiden hallinta
Koulutuksen hallinta
Kykyjen hallinta
Kykyjen seuranta
Laskutettavat ja ei-laskutettavat työtunnit
Laskutus
Liikevaihdon seuranta
Lomapyynnöt
Lomien hallinta
Lomien seuranta
Lomien/poissaolojen seuranta
Meneillään olevan suorituskyvyn seuranta
Mobiiliyhteys
Online-aikaseuranta
Online-työaikakello
Orientaatiotyönkulkujen hallinta
Palautteen hallinta
Palkkalistojen hallinta
Palkkalistojen raportointi
Perehdytys
Prosessien/työnkulkujen automaatio
Pulssikyselyt
Raportointi ja tilastot
Raportointi/analytiikka
Rekrytoinnin hallinta
Sairaslomien seuranta
Suorituskykyarvioinnin hallinta
Suorituskykymittarit
Suorituskyvyn hallinta
Sähköinen vahvistus / I-9-lomakkeet
Sähköiset lomakkeet
Sähköpostimallit
Talletus suoraan tilille
Tavoitteiden asettaminen/seuranta
Tehtävien hallinta
Toimintasyötteet/uutissyötteet
Trendianalyysi
Työaika ja läsnäolo
Työnkulkujen hallinta
Työntekijähakemisto
Työntekijöiden hallinta
Työntekijöiden portaali
Työntekijöiden profiilit
Työntekijöiden tietokanta
Työpaikkailmoitusten julkaisu
Urakoitsijoiden hallinta
Verojen vaatimustenmukaisuus
Vertailuanalyysi
Vertaisten arvioinnit
Vähennysten hallinta
W-2-valmistelu
Yhteistyövälineet
Ylityön laskenta
Arvostelut tuotteelle BambooHR
Angelique K.
HR & Operations, Etelä-Afrikka
Vahvistettu LinkedIn-käyttäjä
Markkinointi ja mainonta, 11-50 - työntekijät
Käytti ohjelmistoa seuraavaan tarkoitukseen: Ilmainen kokeiluversio
One stop HR & Performance Management Solution
5
2 kuukautta sitten
Uusi
Kommentit: Overall this product really is a one stop HR shop - it will easily minimize your HR time spent each week with the features it contains and give you an incredible level of feedback through the reporting the system offers.
Hyvät puolet:
When I first trialled the system I immediately saw how easy it was to use and how customizable it was but with very easy implementation. My favourite features were the onboarding, performance management and reporting as well as how well laid out everything was and clean smart design that was user friendly.
Huonot puolet:
The only thing I didn't like about the system was the price - it was very expensive - not unreasonably for what you get but for smaller companies it is quite expensive.
David B.
HR Generalist, USA
Tietokoneen ohjelmistot, 11-50 - työntekijät
Käytti ohjelmistoa seuraavaan tarkoitukseen: 1–5 kuukautta
Huomioon otetut vaihtoehdot:
Great overall product, but missing more complex layers that are needed
Kommentit: Overall, this is exceeding the need that we have and we will continue to use BambooHR and lean on it's features for our employees for their entire lifecycle.
Hyvät puolet:
For the price, this product has much to offer for a variety of areas of HR. The user interface is elegant and simple to use and understand. The customer support team is extremely responsive and supportive, even if the product can't do what I am asking.
Huonot puolet:
Features, such as performance management, is overly simplified and could use a bit more to flesh it out a bit. The payroll system, which they acquired, isn't nearly as elegant, but is functional. The implementation process, while overall great, presented some challenges related to the first payroll run and the setup of benefits.
Christina A.
Accounting & HR,
Sähkötekniikan ja elektroniikan valmistus, 2-10 - työntekijät
Käytti ohjelmistoa seuraavaan tarkoitukseen: 6–12 kuukautta
Lähde: SoftwareAdvice
Middle of the road software that needs improvement
Kommentit: We are currently researching other HR software. I'm not sure which is better, software that contains the modules needed with obvious and crippling flaws or software that is easy to use both by admin and employees with limited modules.
Hyvät puolet:
The idea of on-boarding a new employee electronically is a huge plus. It engages employees before they start and makes it so that they come in with paperwork already filled out and spend their first day doing more than just paperwork. Most of the framework is in place, but EACH area needs improvement, both in the functionality for administration and the ease of use for employees. The sections offered are vital, but aren't complete.
Huonot puolet:
The benefits area is lacking a lot of common sense tools - like the ability to attach plan documents to an insurance plan (only a link can be used), display plan cost information to an employee BEFORE they sign up (the pricing is only available AFTER they sign up and become eligible). Many things like this create double the amount of work for the administrator. The actual on-boarding process was a struggle because even though the forms were done properly by the employees (I sat with a few and watched them), it didn't save all information in completed fields. Employees were frustrated when they had to fill out forms multiple times because you cannot edit once saved. I love that employees can e-sign documents, but preparing the forms is cumbersome and they can't be customized easily. For instance, if you need to update a form because something has changed or didn't save properly, you have to delete the task and resend to any employees who need an updated form. When I discussed a few very basic items with support, they just offered a work around that many clients use. These are obvious flaws in the system that need to be addressed, but aren't necessarily a priority. Bamboo HR seems to focus more on flashy design than actual content. It makes them seem like a leader in the industry, but as soon as you dig in, the flaws are obvious. For the price, there needs to be more development in the software.
Jenna M.
Executive Administrator, USA
Koulutuksen hallinta, 51-200 - työntekijät
Käytti ohjelmistoa seuraavaan tarkoitukseen: Yli 1 vuosi
Huomioon otetut vaihtoehdot:
Bamboo for Childcare Business
Kommentit: We have noticed such a huge difference in our management of HR since implementing this system. There are tons of things that we are doing now that we would have never thought possible before using Bamboo.
Hyvät puolet:
Our business truly benefits from being able to track due dates for trainings and documents. Because we are education, there are a ton of clearances, health forms, and professional development that must be completed. Keeping this all up to date has been done in the past on spreadsheets and not available to everyone to see. Now we can access this as admins and be able to verify things are being done when they are needed. We have also really enjoyed the integration of time tracking, to timesheets, to payroll. It has made our managers lives easier and saved a ton of time for them. it has also made everything seemless for me to run payroll and process benefits without thinking about it too much or taking multiple days to get it done.
Huonot puolet:
I feel like we would really benefit from a follow up training or someone to talk to. Kind of like implementation where someone would just check in to see if you could be using things better or differently to be more effective. We do reach out to support a ton and they are great!!
Vahvistettu arvostelija
Security Engineer, Kanada
Vahvistettu LinkedIn-käyttäjä
Rahoituspalvelut, 201-500 - työntekijät
Käytti ohjelmistoa seuraavaan tarkoitukseen: Yli 2 vuotta
Huomioon otetut vaihtoehdot:
BambooHR - the best employee management system
Kommentit: Great all round HR application, very easy to manage and pull reports.
Hyvät puolet:
Great and very easy to use for employee management, employee goal settings and tracking, leave management and employee directory system.
Huonot puolet:
Not so easily customizable, Especially creating features not already existing. Customer service could be a pain sometimes.