iAuditor
Mikä on iAuditor?
iAuditor is used to conduct over 2 million inspections per month across all industries for safety, quality control, and operations. It is used by over 25,000 businesses worldwide to complete more
Näytä enemmän
than 600M checks per year to improve safety and quality in their workplaces. All of the inspection data is captured in real-time allowing you to instantly identify missed inspections and failed items and rapidly mitigate risks.
Näytä vähemmän
Kuka käyttää tuotetta iAuditor?
SafetyCulture iAuditor is designed for companies who need to conduct safety inspections & quality audits, to quickly spot and resolve issues, and to improve operational efficiency across their teams.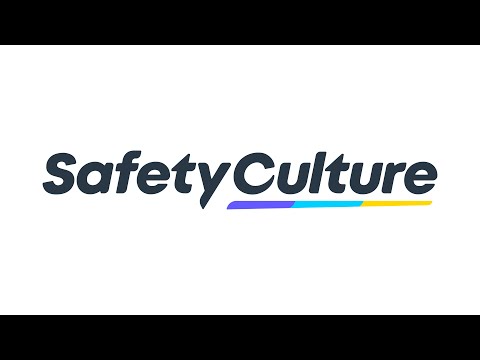 Etkö ole varma tuotteesta iAuditor? Vertaa sitä suosittuun vaihtoehtoiseen tuotteeseen
Ilmainen versio
Ilmainen kokeilu
Ilmainen versio
Ilmainen kokeilu
Arvostelut tuotteelle iAuditor
Caroline
WHS Advisor, Australia
Vahvistettu LinkedIn-käyttäjä
Koulutuksen hallinta, 501-1 000 - työntekijät
Käytti ohjelmistoa seuraavaan tarkoitukseen: Yli 2 vuotta
iAuditor Review
Kommentit: Awesome Awesome Awesome
Hyvät puolet:
This system is amazing. So easy to create and customize audits and checklists and get exactly what you want. And the analytics all you to see your results without having to do it yourself via spreadsheets. Great system!!! and customer service is second to none.
Huonot puolet:
I struggle to find anything wrong, except for my personal dislike of the new report format, but i have the option to use the classic one so i can't really complain there either!
John
Owner/Inspector, USA
Virkistyskeskukset ja -palvelut, 2-10 - työntekijät
Käytti ohjelmistoa seuraavaan tarkoitukseen: 6–12 kuukautta
Huomioon otetut vaihtoehdot:
An Audit/Inspection Tool With Brains
Kommentit: The iAuditor customer service is exceptional. They were very responsive to my questions, when I was a newbie. That alone, was pretty impressive. But where they really came through was when they recently updated their template editor. As mentioned above, I have become an iAuditor power user and I was told at the time of that editor update that my motorhome template was one of the largest templates in their system. When they updated the editor, they have not allowed enough storage space in the editor for such a large template. I should mention that I could still open and edit a new inspection, on either the Mac or iPhone. I just couldn't open the template, to make changes. I told them which template it was and within a very short time they got back to me and told me that it was in the memory allocation and they were working to resolve it. Within less than 24 hours from the time the issue was reported, they had resolved the problem - this in the middle of a major roll-out of a new tool. Wow! That's when I was really impressed. This is customer service that compares favorably with AppleCare. The product just works. But when it doesn't, like during that editor roll-out, they get it working in short order. Best of all, iAuditor works flawlessly on iPhone. I have tried other tools that were less than reliable on iPhone. In particular, HomeGauge crashes, on average, three times during every inspection and always with a loss of the most recent data (1 to 15 minutes).
Hyvät puolet:
LOGIC: Most audit/inspection software functions simply as a (dumb) check list. By that, I mean that there is no associated logic. iAuditor give you "IF" statements. I inspect motorhomes and there are dozens of options in such vehicles. With other software, I am asked questions about every option, even when that option does not exist. With iAuditor, my template asks if the coach has propane. If the answer is "no", then about 40 questions are not asked. This capability speeds up my inspections tremendously. The template editor is easy to use. But it does take a little experimenting and getting used to. After that, tailoring a template to your specific needs is easy. To give you an idea of what I mean, my motorhome inspection template is about 7,000 items long (OK, I'm an iAuditor power user. But the point is that's possible.). A large part of that 7,000 items is logic. But the bulk of it is my own statements about each potential issue that might be encountered. There are only around 300 to 330 inspections items on a motorhome, but more than 2,000 possible issues to be found within those 300+ inspection items. So my iAuditor template includes every statement that has ever appeared in any of my inspections, going back years. Which specific statements show up is determined by which buttons or boxes are clicked. 98% of my report is done, when I leave and lock the door. That's a major time saver and it all comes down to one word - "LOGIC". It also works flawlessly on iPhone!
Huonot puolet:
There are only two things that I wish iAuditor had: 1) An "AND" statement. They have what amounts to an "OR" statement. But they are missing an "AND" statement and I would personally find that to be very useful. Their options are "IS", "IS NOT", "IS SELECTED", "IS NOT SELECTED", "IS ONE OF", and "IS NOT ONE OF". They could use two more options, which would be, "IS ALL OF", and "IS NOT ALL OF". 2) "PERSISTENT VARIABLES". Currently, variables only apply to the most recent question. For example, if the coach is all electric, it means that many questions my inspection template don't have to be asked. It would be really nice to be able to have at least a few persistent variables, that would be available throughout the template. That way, if I were to determine, early in the inspection, that the coach is all electric, the template could include various "IF" statements in various places later in the template, that would bypass all questions about a propane stove, propane oven, propane furnace, and propane refrigerator. In fact, the lack of persistent variables is one of the primary reasons why my motorhome template is more than 7,000 items long. With persistent variables, that number should be able to easily be cut in half or better. But these are wishes for something that no other audit/inspection software has, either. In other words, they would make the best, even better.
Florian
Responsable Qualité, Ranska
Ilmailu ja avaruusala, 5 001-10 000 - työntekijät
Käytti ohjelmistoa seuraavaan tarkoitukseen: Yli 2 vuotta
Digitalisation de la fonction QSE pour la validation des compétences et surveillances terrains
Kommentit: Utilisation quotidiennes pour valider les compétences terrains des collaborateurs. Permet de générer en automatique un rapport pdf, servant de preuve pour la montée en compétence des collaborateurs.
Vérification hebdomadaire des enjeux et contrainte QSE au travers de checklist.
Analyse via 3D ou 8D des accidents/ presque accidents
Hyvät puolet:
Suppression des rapports et/ ou checklist papiers. Remonter automatiques des points identifiés comme critiques et non réalisés / validés. Création de checklist de validation des compétences. Création de support pour audit / VRS / etc...
Huonot puolet:
le suivi des actions. il n'est pas possible de le modifier pour le rendre plus claire et plus simple d'utilisation. Pas d'exportation sous formes de rapports de la fonction observation.
Emma
Works Support Officer, Australia
Yleishyödylliset palvelut, 11-50 - työntekijät
Käytti ohjelmistoa seuraavaan tarkoitukseen: 6–12 kuukautta
Mixed feelings
Hyvät puolet:
Once forms at set up, using the app is wonderful. Less paper and instant reports done straight away
Huonot puolet:
Every time I log onto web version all files that have been archived reappear in the inspections tab. When support was contacted it revealed that issues were from a user unarchiving files which were done out of business hours. Clearly, something iAuditors end as no one had access after hours. But yet as no other issue like this has been reported by other customers support didn't really help me at all. With over 1000 forms done weekly archiving was the reason why we choose this product as we could review as needed. As soon as long term contract was put in place these issues all of a sudden come into play. I feel it cant handle several forms being used daily.
Ilmailu ja avaruusala, 5 001-10 000 - työntekijät
Käytti ohjelmistoa seuraavaan tarkoitukseen: Yli 1 vuosi
Digitalisation des validations de compétences
Kommentit: Iauditor me permet de digitaliser tous les audits de poste, de suivre des VRS et de faire des 3D et 8D.
Hyvät puolet:
Création des inspections simples, Génère un rapport PDF en automatique clair, Clarté dans le déroulement des questions,Pouvoir ajouter un commentaire ou mettre une action lors d'une mauvaise réponse à la question,Possibilité de consulter les inspections archivées
Huonot puolet:
Le suivi des actions n'est pas intuitif, impossibilité d'envoyer les rapports directement depuis Iauditor (passage par un client messagerie)