Mikä on Google Docs?
Web-based app designed to store, create, and edit spreadsheets and documents online. Templates, charting and commenting are available.
Kuka käyttää tuotetta Google Docs?
Designed for businesses of sizes, it is a cloud-based document management system that helps teams collaborate, share, edit, chat, comment across multiple files in real-time.
Missä Google Docs voidaan ottaa käyttöön?
Pilvipohjainen
Paikallinen
---
Tietoja myyjästä
Google
Perustettu vuonna 1998
Tietoja myyjästä
Google
Perustettu vuonna 1998
Google Docs: videot ja kuvat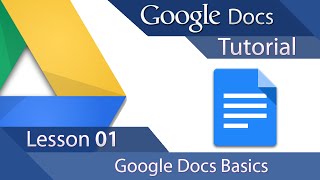 Vertaile tuotetta Google Docs samankaltaisiin tuotteisiin
Tuotteen Google Docs ominaisuudet
Asiakirjojen hallinta
Asiakirjojen kaappaus
Asiakirjojen tallennus
Koko tekstin haku
Muistiinpanojen hallinta
Tiedostojen jakaminen
Toiminnan seuranta
Yhteistyövälineet
Arvostelut tuotteelle Google Docs
Alexandru Cristian
QA Engineer, Romania
Vahvistettu LinkedIn-käyttäjä
Internet, 201-500 - työntekijät
Käytti ohjelmistoa seuraavaan tarkoitukseen: Yli 2 vuotta
Using Google Docs for online file editing
Kommentit: My overall experience with Google Docs is a good one, the app haven't let me down until now, being able to create new docs, edit docs, and also read books with different formats.
Hyvät puolet:
I like the most the fact that I am able to use the app wherever I am, on any device that I am using (i.e. smartphone, tablet, laptop), and that the application has a lot of customization options, making my life easier, and of course, I LOVE the fact that it is free to use.
Huonot puolet:
I do not have any cons regarding the software.
Phoebe
Sports Therapy, Britannia
Sairaalat ja terveydenhuolto, 2-10 - työntekijät
Käytti ohjelmistoa seuraavaan tarkoitukseen: Yli 2 vuotta
Happy & Helpful little app
Kommentit: Very good. I enjoy the product and couldn't be happier with how it works, I would like if more people used it on the regular as it would make life easier.
Hyvät puolet:
I really appreciate the auto saving aspect on Google docs. Any work that is being worked on will auto save after a minute, meaning no more lost documents to crashed computers.
Huonot puolet:
Sending documents to other users, or printing the work results in the document internet link being copied into the page. I personally think it looks unprofessional. If I am printing a document for a professional matter I sometimes print with other apps.
Ruoantuotanto, Itsetyöllistetyt
Käytti ohjelmistoa seuraavaan tarkoitukseen: Yli 2 vuotta
It's the new standard that imprisons us
Kommentit: I am committed to Google Docs, for better or worse. It's simple enough and free enough that my complaints don't warrant a change.
Hyvät puolet:
It's much more lightweight than Word, plus it's free. It's easy, out of the box, create a document in seconds.
Huonot puolet:
I am tired of compatibility issues so I wish everyone would stick to Google Docs or Word. It is buggy, and the bugs don't get resolved. Frustrating that Google Docs text cannot be pasted into Gmail. Many of the features do not translate, such as lists with checkboxes. Seriously! Tables also copy and paste poorly.
Gregor
Senior Operations Executive, Britannia
Tietotekniikka ja tietopalvelut, 1 001-5 000 - työntekijät
Käytti ohjelmistoa seuraavaan tarkoitukseen: Yli 2 vuotta
Huomioon otetut vaihtoehdot:
Great software
Kommentit: We use Google Docs a lot for things like working on MoUs across teams, writing process guides for other teams to see, writing informal lists and action plans and much more. It's fantastic how easy it is to have multiple teams editing a document at once and to be able to see who is making which changes.
Hyvät puolet:
I really like how easy it is to work collaboratively through Google Docs and how easy it is to track who made what changes. I really appreciate that it's free, and that it is so easy to share docs with colleagues, other teams and other companies and to work on them together. I like that you can share as viewable when things shouldn't be edited. I like how easy it is to add comments and to tag people so they're notified. It's also great that you can easily add links to websites. It's great software.
Huonot puolet:
To be honest, I don't really have any complaints. Occasionally it's a little glitchy but not problematically so. One minor thing I find quite annoying is how it feels difficult to add sub-bullet points - it seems to automatically become letters rather than smaller bullet points (like Microsoft Word allows), and then it's really difficult to get the rows to line up with each other while I try and convert the letters into bullet points. Otherwise, it's great!
Koulutuksen hallinta, 2-10 - työntekijät
Käytti ohjelmistoa seuraavaan tarkoitukseen: Yli 1 vuosi
Has both pros and cons
Kommentit: I really like that Google docs is free, unlike other softwares used for generating documents. I also love that it is cloud based, meaning you can simply login and access your documents from any laptop or computer anywhere. I like that it allows you to create and name folders to organise and manage documents. Some things I dislike is that the features within the Google document can be a little confusing and difficult to get a hang of. Other softwares used for producing documents are easier to use. There are still some features I don't know how to utilise on Google docs!
Hyvät puolet:
I love that the software is free, unlike other softwares used for generating documents. I also love that it is cloud based, meaning you can simply login and access your documents from any laptop or computer anywhere. I like that it allows you to create and name folders to organise and manage documents
Huonot puolet:
The features within the Google document can be a little confusing and difficult to get a hang of. Other softwares used for producing documents are easier to use