Mikä on Jira?
Jira is the #1 software development tool used by agile teams. Teams of 2 to 20,000 rely on Jira to manage every stage of their workflow, from planning to shipping and releasing. With native roadmaps, teams can ladder up their work to track the big picture. Jira's no-code automation engine allows teams to save time and increase power by automating any task or process with a few clicks. And with a free edition, teams up to ten users can leverage all the power of Jira at no cost, forever.
Kuka käyttää tuotetta Jira?
All teams
Missä Jira voidaan ottaa käyttöön?
Pilvipohjainen
Paikallinen
---
Tietoja myyjästä
Atlassian
Paikkakunta: San Francisco, USA
Perustettu vuonna 2013
Jira: tuki
Puhelintuki
24/7 (asiakaspalvelija)
Chat
Jira: hinnat
Lähtöhinta:
7,50 $/kuukausi
Kyllä, tästä on maksuton kokeiluversio
Kyllä, tästä on maksuton versio
Jira tarjoaa ilmaisen version ja tarjoaa ilmaisen kokeilun. Jira maksullinen versio alkaen 7,50 $/kuukausi.
Hintasuunnitelmat
hanki ilmainen kokeiluversio
Tietoja myyjästä
Atlassian
Paikkakunta: San Francisco, USA
Perustettu vuonna 2013
Jira: tuki
Puhelintuki
24/7 (asiakaspalvelija)
Chat
Jira: videot ja kuvat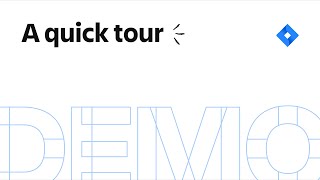 Tuotteen Jira ominaisuudet
API (ohjelmointirajapinta)
Ad hoc -raportointi
Aikaseuranta
Alitehtävien luonti
Asiakirjojen hallinta
Budjetointi/ennusteet
Bugien/ohjelmistovirheiden havaitseminen
Buginkorjaus
Ennustaminen
Etenemisen seuranta
For IT Project Management
Gantt-/aikajananäkymä
Graafinen käyttöliittymä
Haku/suodatus
Hallintapaneeli
Hyväksyntäprosessin hallinta
Hälytykset/ilmoitukset
Ideoiden hallinta
Integroitu kehitysympäristö
Inventaarionhallinta
Jatkuva toimitus
Julkistusten suunnittelu
Jäljitettävyys
KPI-seuranta
Kalenterien hallinta
Kanban-taulu
Kapasiteetin hallinta
Kehittäjille
Kellokorttien hallinta
Ketterät menetelmät
Kolmannen osapuolen integroinnit
Kommentointi/huomautukset
Konfiguraation hallinta
Kyselyt ja palaute
Käyttöoikeuksien tarkistus / luvat
Laadunvarmistus
Liiketoiminnan prosessien automaatio
Lomakkeiden automaatio
Lomakkeiden hallinta
Lomien/poissaolojen seuranta
Markkinoinnin automaatio
Markkinoinnin kalenteri
Median suunnittelu
Menojen hallinta
Mobiiliyhteys
Mukautettava hallintapaneeli
Muutosten hallinta
Myyjien hallinta
Ongelmanhallinta
Online-työaikakello
Osakkaan määrittämät ominaisuudet
Palvelupyyntöjen hallinta
Pienoissovellukset
Pilvilaskenta
Priorisointi
Productivity Tools
Projektien aikataulutus
Projektien seuranta
Projektien suunnittelu
Projektien suunnittelu/aikataulutus
Projektinhallinta
Prosessien mallinnus ja suunnittelu
Pylväskaavio
Raportointi ja tilastot
Raportointi/analytiikka
Raportointi/projektien seuranta
Resurssien aikataulutus
Resurssien hallinta
Riskien hallinta
Roadmapping
Salkun hallinta
Sprinttien suunnittelu
Sääntöpohjainen työnkulku
Tavoitteiden asettaminen/seuranta
Tavoitteiden hallinta
Tehtävien aikataulutus
Tehtävien etenemisen seuranta
Tehtävien hallinta
Tehtävien merkintä
Tehtävien muokkaus/päivitys
Tehtävänantojen hallinta
Tiedostojen jakaminen
Tietojen tuonti/vienti
Tietojen visualisointi
Tietoliikenteen hallinta
Tietoyhdistimet
Tiimien hallinta
Tilan seuranta
Tilauskannan hallinta
Tilintarkastuksen ketju
Toiminnan hallintapaneeli
Toiminnan seuranta
Toistuvat tehtävät
Toteutuksen hallinta
Tunnisteiden merkintä
Tuotteiden elinkaaren hallinta
Tuotteiden roadmapping
Työajan ja kulujen seuranta
Työnkulkujen hallinta
Työnkulkujen konfigurointi
Työntekijöiden aikataulutus
Työntekijöiden hallinta
Työntekijöiden tietokanta
Vaatimustenmukaisuuden seuranta
Valmistumisen prosenttiosuuden seuranta
Vedä ja pudota
Verkko-/mobiilisovellusten kehitys
Versiohallinta
Visuaalinen työnkulkujen hallinta
Visualisointi
Välitavoitteiden seuranta
Värikoodit/kuvakkeet
Yhteensopivuuden testaus
Yhteistyövälineet
Yksittäisen sivun katselu
Arvostelut tuotteelle Jira
Nicholas
Life & Micro Insurance Manager, Kenia
Vahvistettu LinkedIn-käyttäjä
Vakuutusala, 51-200 - työntekijät
Käytti ohjelmistoa seuraavaan tarkoitukseen: Yli 2 vuotta
Jira, Functional and Effective Software
Hyvät puolet:
Jira helps me manage my work and time. My daily work process shows in Jira and this is very easy to track my productivity. The software is very flexible and I can customize reports and fields to fit my liking. The IU is very easy to use and looks clean. Easy time tracking, gives insight of what the team members have been working on and how projects are progressing. Integrates well with other softwares like Slack.
Huonot puolet:
My 9years have been nothing short of wonderful. Nothing major I dislike about Jira
Deepanshu
Senior Software Engineer, Intia
Tietokoneen ohjelmistot, 11-50 - työntekijät
Käytti ohjelmistoa seuraavaan tarkoitukseen: Yli 2 vuotta
Jira offers a comprehensive range of project management services.
Kommentit: From last 3 years, I am using Atlassian products especially Jira. With ease, I am managing my agile and software development products in Jira. This tool offers a vast variety of services/functionalities which really helped me a lot to manage my project and activities on a daily basis. Scrum/kanban board, automation, service desk/issue collectors & integration with other applications like servicenow, slack etc helps me to keep track of all the info at one place. The integration of Jira with other applications like Servicenow, slack, github etc helps me to keep track of all the info at one place. With Github integration, I can manage my repos and pull requests info on Jira issues. Jira slack integration helps to get the notifications each time an issue gets created in my Jira project. Jira Servicenow integration is great functionality for Incident management tracking in Jira.
Hyvät puolet:
The best thing about this tool is that it offers you so much functionalities that makes your day to day work easier to manage and you can easily keep track all the project info at one place. Integration with other applications is one of the great functionality what this tool offers.
Huonot puolet:
There are limited automations functionalities this software has to offer. While the project is software type, it does not offer you the automations functionalities. Other than that, this tool is a one stop solution for all your project needs.
Huomioon otetut vaihtoehdot: Zoho Sprints
Perusteet vaihtaa tuotteeseen Jira: Jira is my preferred option over Zoho because of their superior user interface and user experience.
gary
Product Manager, Britannia
Televiestintä, 51-200 - työntekijät
Käytti ohjelmistoa seuraavaan tarkoitukseen: Yli 2 vuotta
dont Jira the reaper
Kommentit: Market leader that have just got lazy.....so much potential and havent seen a new valuable feature in years.
Hyvät puolet:
For scrum and development cycles it is very very good
Huonot puolet:
From a product management POV it does not have any of the features or flexibility available. Customising is a massive headache...everything you think you should be able to do is actually not possible and it takes a huge amount of time to source and research topics in help section. Very frustrating
Vahvistettu arvostelija
Product Owner, Intia
Vahvistettu LinkedIn-käyttäjä
Tietotekniikka ja tietopalvelut, 10 000+ - työntekijät
Käytti ohjelmistoa seuraavaan tarkoitukseen: Yli 2 vuotta
Highly flexible Agile project management tool but a little complicated to use.
Kommentit: I love using Jira as I can configure it as per my project's needs and I highly recommend this tool if your team is following 'Agile Development' process.
Hyvät puolet:
I have been using Jira from last 5+ years now for Backlog management, Requirements management, Bug tracking and creating Dashboards for project review meetings with leadership. It's extremely flexible tool where you can configure your own workflows and customize it as per your project's needs. It's my go-to Agile project management tool (especially for Scrum). It's so easy to create and manage user stories, bugs, technical tasks etc. You can tag your user stories as per Epics and Features, you can also add labels to each ticket. You can track the status of any ticket and also see the bandwidth allocation of various teams. In JIRA, you can add advanced search filters to view only those user stories that has particular combination of fields (like specific assignee, status, epic name etc.). Moreover, JIRA Dashboard provides a bird's eye view of the overall project status which gives the real time visibility to you and the leadership team. The UI is very clean and simple and it makes Agile Development very productive, once you get the hang of it. Plus, it's very well integrated with many popular apps like Google workplace, workday, slack etc. But there is definitely a steep learning curve with Jira. The success of this product largely depends on how your management/leadership standardize various processes and workflows within Jira.
Huonot puolet:
Jira doesn't allow you to add multiple assignee on one user story, and this becomes a concern when multiple developers are working on one story. Also, it's hard to get support from Atlassian when you are facing some technical issues. Additionally, in my experience, I have found that as Jira provides great level of customization, it can become really messy, if multiple management styles are involved during project planning phase. The workflows can get overly complicated and as a Product Owner, you find yourself stuck in updating the ticket statuses all day long.
Enrique
CTO & CIO, Espanja
Vahvistettu LinkedIn-käyttäjä
Tietotekniikka ja tietopalvelut, 2-10 - työntekijät
Käytti ohjelmistoa seuraavaan tarkoitukseen: Yli 1 vuosi
There are many programs to manage projects and teams, but they are not Jira
Kommentit: As I already mentioned in the example of use in the Pros section, from the simplest project (a shopping list), to the most complex, the integration of several work teams from different areas and several very diverse projects, You need software that makes work, communication and organization easier.Jira offers us that, simplifying the management, planning and management of issues, without Jira, order becomes chaos.
Hyvät puolet:
I will give an example of how I used it on one occasion and the advantages of having had this software.I was hired by a digital marketing company to improve proprietary applications, internal APIs, creation and migration of landing pages made in WP for our clients, migration of PHP applications to Python, server management, diversity of containers... The DevOps who was doing all that work left the company.An external audit was hired that provided workers spread all over the world, Spain, India, Latam...So we find ourselves with a lot of work, from very different areas, work environments and projects of all kinds and just one person to manage everything.With Jira we all worked under the same environment to organize tasks, but above all incidents and bugs, and with the need to manage the priorities of each new element that entered our work boards.At a glance, I could assign tasks, review code, refactor or modify it, and upload it to the test servers. Review the tickets, with screenshots of the errors or the new results that should be obtained. Keep in touch with everyone from one place and also receive all feedback in Jira.It was months of hard work, without Jira it would have been impossible to manage it.
Huonot puolet:
Despite having Jira with everything necessary for software development, sometimes it becomes more complex and less visual than if we accompany it with some extras, also from Atlassian. So it is easier for some boards or planning to use Trello, GitHub or Bitbucket for continuous integration, Sourcetree to make the different branches and versions more visual, Composer for team collaboration...
Huomioon otetut vaihtoehdot: Trello
Perusteet valita Jira: It is expensive to maintain and you never get the ease of use and tools of software of this quality.
Perusteet vaihtaa tuotteeseen Jira: It is more complete for incident management, priorities integrates better with other solutions