Widen Collective
Mikä on Widen Collective?
Flexible and easy to use, Widen DAM helps brands manage and distribute assets across teams, tools, and channels. A highly configurable metadata schema provides powerful, business-specific search and
Näytä enemmän
workflow capabilities. Plus, AI-powered auto tagging makes assets instantly findable. Sync content across systems using the API or pre-built integrations with over 50 tools, from creative suites to project management. Widen DAM is available standalone or as part of Acquia DXP.
Näytä vähemmän
Kuka käyttää tuotetta Widen Collective?
Medium-to-large businesses with a marketing focus. Key verticals: Manufacturing, Consumer Products, Food & Beverage, Apparel & Fashion, Healthcare & Medical Tech, Hospitality, Education, Agencies.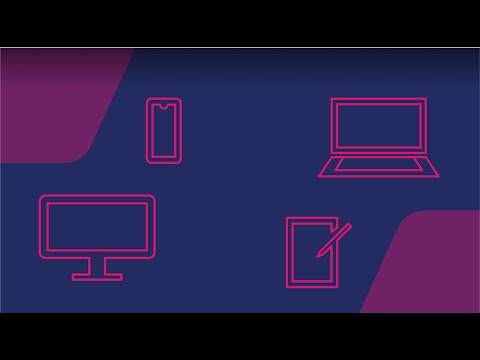 Etkö ole varma tuotteesta Widen Collective? Vertaa sitä suosittuun vaihtoehtoiseen tuotteeseen
Ilmainen versio
Ilmainen kokeilu
Ilmainen versio
Ilmainen kokeilu
Widen Collective: Vaihtoehdot
Arvostelut tuotteelle Widen Collective
Stewart
Senior Graphic Designer, Kanada
Vahvistettu LinkedIn-käyttäjä
Käytti ohjelmistoa seuraavaan tarkoitukseen: Yli 2 vuotta
I don't know how we lived without Widen's DAM solution before!
Kommentit: This software completely changed our office workflow. Finding assets used to be very painful, but with all of our assets in one location and users connected to the DAM it makes finding things easy for our office, as well as external clients. By empowering our users to find their own assets it frees up our designer time, for things like DESIGN!
Hyvät puolet:
Ease of use, ease of empowerment for the user. I LOVE being able to share collections with clients. And I LOVE when someone asks for an asset, I just add them as a user on Widen, and tell them to find it themselves!
Huonot puolet:
I'm still waiting for drag and drop functionality with Indesign. A small workflow addition that would make things easier!
Lydia
Senior Graphic Designer, USA
Ympäristöpalvelut, 201-500 - työntekijät
Käytti ohjelmistoa seuraavaan tarkoitukseen: Yli 2 vuotta
Huomioon otetut vaihtoehdot:
Great Digital Asset Management system
Kommentit: Customer service is top notch and we love the software for every day use. Simple to train employees to use it.
Hyvät puolet:
The searchable option and the ability to organize all of our thousands of assets. As well as the ability to download these assets in different file formats.
Huonot puolet:
If spelling isn't accurate in the metadata or search bar, it will not be able to find what you are looking for.
Kala
Trek Marketing Builder Administrator,
Käytti ohjelmistoa seuraavaan tarkoitukseen: Ei tarjottu
Widen Collective
Kommentit: The Digital Asset System was put in place to provide easy access to assets owned by Trek Bicycle Corporation for those internally and externally. These assets can be ordered and downloaded at any time of day or night. It's an invaluable tool for our dealers, distributors, and international offices.
'
The Media Template is an online ad, and media builder. It allows Trek to control brand consistency, while it allows our users to build media in minutes using pre-approved images and text without the need of expensive software programs. We use this portion of the site to provide promotional items and in store signage to our large dealer base. Overall, I think the Widen collective is a great product and I really enjoy working with Widen.
Hyvät puolet:
Good customer support Robust reporting features Assets can be downloaded in a variety of file formats Various types of file formats are supported Permissions can be setup to protect assets Users can access the site through a standard web browser Media can be built in minutes without needing expensive software programs Assets/media can be ordered and downloaded at any time of day or night Software updates made throughout the year
Huonot puolet:
Pages can be slow to load at times Reporting tools can be confusing Custom enhancements to the site can be expensive Some education is needed for new users of the site The site is not setup for printing on demand Home page can be confusing if your site includes the DAM and the media builder
Levi
Lead Web Designer, USA
Urheilu, 10 000+ - työntekijät
Käytti ohjelmistoa seuraavaan tarkoitukseen: Yli 2 vuotta
Widen Media Collective (DAM) Review
Hyvät puolet:
Its searchable content. As long as metadata is used, searching for assets is relatively easy.
Huonot puolet:
Upload process. The Drag/Drop feature was nice! Now I'm forced to go through a wizard. Too time consuming for my liking.
Tanesha
Training Specialist, USA
Ravintolat, 10 000+ - työntekijät
Käytti ohjelmistoa seuraavaan tarkoitukseen: 1–5 kuukautta
Great hub for storing and sharing content
Kommentit: We are using it as a one stop shop for our field team to have access to training, resources, selling collateral, company news and other helpful things. We also love that we can quickly update the versions when needed. The team has been less frustrated now that they have 1 place to go.
Hyvät puolet:
I love that I can easily store all of my content in the system, then make a website like portal to share and organize my content in a neat way.
Huonot puolet:
I wish there was a way to add hyperlinks to Asset Collections so that I can link out to other internal websites within my company or to an eCourse within Workday.